Team Mission Statement
The JM Speech Team is committed to having a unified and competitive team that encourages growth as an individual as well as a team. We will accomplish this by creating an environment of support for our teammates that will help in the areas of creativity, professionalism, and hard work.

What is speech team?

Competitive speech allows each student to participate in one of thirteen categories (to learn more about the categories, click the

here

). Students travel to competitions in the area and participate in three rounds at each meet. In each round, they compete with 7 to 8 other students and then are ranked according to who has done the best in that round. Totals are added up and awards presented based on who performed the best in the day or perhaps in a final round of the best of the best. Students earn individual and team awards like ribbons, trophies, and pins.

Who coaches the JM Speech team?

Ms. Nieland is the head coach: her contact information can be found

here

.

Who can join the speech team?

Anyone in from JM, or middle school students who will attend JM, in grades 7-12 is welcome. Anyone who plans on going into a career where public speaking is necessary, anyone who needs to develop a resume that will impress the college entrance people, and anyone who would like to participate in a fun activity should give speech a try.

So if I join, what's expected of me?
If you are interested, you are expected to find a 25 minute slot of time to practice with one of the coaches each week, Monday-Friday. There is also a team meeting and category practice every Monday from 3:10-4:30. Additionally, most of the Speech Invitationals are on Saturdays (only a few are during weekdays), so you need to make some arrangements to be at most tournaments; after all, that's how you earn individual points, gain experience, and have all the fun.

Can I win other awards?
Yes! Speech is a Minnesota State High School League sponsored event. Students who participate at the section contest can earn the opportunity to advance to the state contest.

Can I "letter" in speech?
Yes, students earn individual points based on the number of meets attended, awards won at said meets, and active participation on the team. Students earn a JM Speech letter.


What should I do now?

Well, the information sessions will be held in the late fall (typically the first week of December). Listen to the 7th hour announcements carefully around that time of year and then join us. Also, complete the online application linked

here

.

Below will be some handouts you might find useful:
Powered by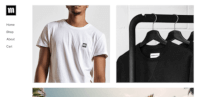 Create your own unique website with customizable templates.